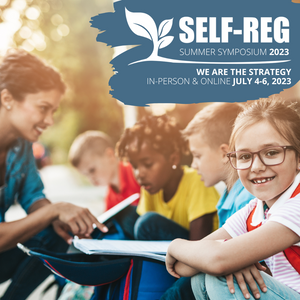 What an event this was! And you can still access all of the incredible content from SRSS 2023!
Stuart Shanker, Susan Hopkins & the TMC Team hosted the 9th Annual Self-Reg Summer Symposium (SRSS) July 4-6, 2023. We were thrilled to be back in person at Trent University to explore how We Are the Strategy through Co-Regulation with Dysregulated Kids.

This year's SRSS was a hybrid offering for those who would like to join us in person at what has been called "summer camp for adults" at Trent University. Or for those who preferred to be online, we live streamed & recorded all sessions from SRSS.

Sign up today to get caught up! 
Experience the full online version via the Self-Reg Learning Hub, or view the recorded live streamed luminaries.
To purchase the recorded livestream luminaries only, visit.
For more info about SRSS see self-reg.ca/srss or email info@self-reg.ca.