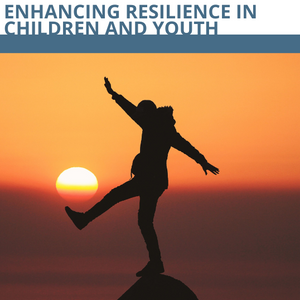 OUR FIRST APPLIED SELF-REG CERTIFICATE PROGRAM.
It's not to late to join the Nov 9th cohort, we are still accepting new learners for a little while longer. 
One of the most worrying trends we are seeing in children and teens today is a sharp decline in their resilience. Unable to cope with adversity or the fear of failure, they are avoiding challenges altogether – seeking safety in withdrawal. But growth, in all its many forms, demands engaging with stress rather than fleeing from it. And that requires resilience.
In this Self-Reg course focused on resilience, we learn how to identify and overcome what is holding back many children and teens, we can spark their ability and desire to take on new learning, new challenges and new opportunities for increased health, well-being and community building.
About this course:
Facilitated cohort (with a group)

10-module course over 3 months

Videos for each module – with Stuart Shanker and Susan Hopkins

Course book to accompany the learning

3-5 hours a week 

Asynchronous learning (you chose when)

Head knowledge – the science with Stuart Shanker, heart knowledge – the reflective practice linked to our "whys" and values, and hands knowledge – the practical application tools, strategies and case examples

At the end of the course leave with a personalized Self-Reg toolkit for your own context 
Who is this course for?
Anyone interested in learning the latest science and a Self-Reg lens on resilience
K-12 Teachers and school leaders
School counsellors, leaders
Early childhood educators
Post secondary educators
Parents 
Community leaders
Course Outline:
Part 1: Stress in Today's World  - 2 modules
In part 1 of this course learners will:
Explore how our thinking about stress has evolved from a mechanical concept and how that left us attempting to manage stress with self-control.

Learn how scientists are transforming our understanding of stress by showing that it is a force acting on our whole body and central nervous system.

Consider how excessive stress triggers our homeostatic systems to self-regulate while at the same time causing reactions deep in our Gray Brain, which lower our awareness of our need  to self-regulate.  

Discover how to self-regulate through:

Reframing the stress response as a valuable sign of homeostatic
imbalance and the need to reduce stress load.
Understanding that homeostatic imbalance happens involuntarily
but that we can all come to know our own personal signs of stress
and learn how work to reduce our stress load.
An awareness that the Interbrain—connection and interaction with
a calm and caring person—both restores social engagement
connection and triggers stress-reducing oxytocin.
Part 2: Want vs. Need - 3 modules
In part 2 of this course learners will:
Consider the links between activity in the brain's subcortical areas and our apparent need for instant gratification.

Learn when wanting is not a choice.  When dopamine triggers the mesolimbic pathway our SEEKING System kicks in, impeding self awareness and self-control. 

Recognize that when the need for instant gratification is a stress-behaviour and fulfilling it is a  maladaptive mode of self-regulation. 

Explore the role of dopamine in providing energy and sparking pleasure seeking and how chronic stress overrides this system leaving us constantly craving dopamine.

Become aware that the SEEKING System is vital but we must ensure that it is not driving us and learn to recognize when excess stress is driving it! 

Consider that the path to satisfaction is not suppressing the wants and needs, but one that reduces stress, and enables us to shut down the SEEKING System through self-awareness.
Part 3-Resilience is a State not a Trait - 3 modules 
In part 3 of this course learners will:
Understand the importance of shifting from describing to explaining it through exploring the history of the concept of resilience and the role systems in the midbrain and the cerebellum play in shifting states of resilience.

Explore connections between three scientific approaches to resilience: Psychological, Sociological, and Biological.

Learn about the importance of Primitive emotion circuits such as Fear and Panic/Grief; e.g. how Fear leaves a person in a constant state of alarm and the relationship between Panic/Grief and pain and inflammation.

Understand the connection between the Peripheral Nervous System (PNS) and the Sympathetic Nervous System (SNS) and how in the face of excessive stress they can lose their elasticity, causing them to fail to regulate each other.

Explore how measuring Vagal Tone provides a new biological measure for resilience

Recognize the three States of Resilience:

High: Aware of homeostatic imbalance and need for self-regulation.

Poor: Signs of homeostatic imbalance. Maladaptive self-regulation

Displaying surface resilience: Person appears resilient but is really relying on the secretion of dopamine and other catecholamines, which inevitably leads to a crash.

Understand that Shanker Self-Reg Steps bring restoration on every level by considering why the child is in allostatic overload and cultivating healthy modes of self-regulation.
Part 4: Applied Self-Reg – 2 modules
Apply the learning from part 1-3 of this course to create a next steps plan for your context that will include:

A summary of the key takeaways from the course 

Opportunities to apply the learning to scenarios and case examples

A personalized Self-Reg toolkit, adapted from the tools and strategies providing within the course
One module is released every Tuesday after the course start. Take part at times that suit you best. Each module takes ~3-5 hrs to complete. The whole certificate takes approximately 3 months with a 1-week break between each of the 3 courses. 
Upon completion, you will receive a certificate identifying you have completed the Enhancing Resilience in Children and Youth Certificate Program and may now refer to yourself as a Shanker Self-Reg® Champion.
Immediately after registering, you will receive your confirmation of enrollment/receipt. We will then be in contact a few days before the course start date with a welcome and information about logging into our eSchool. 
PROGRAM FEE: $745.00
Do you have a group of 25+ learners? We are able to run private online cohorts for your team with flexible start dates. Email us at info@self-reg.ca with what you would love to see and we'll make it happen.
See our course calendar here.